27:e
Everything stops dead for a moment, everything freezes in place – and then the whole process will begin all over again. /…/
The full body without organs is the unproductive, the sterile, the unengendered, the unconsumable.
***
Internet – Ett distribuerat system som även kan tunnla information. Innehåller inbyggda lösningar för att råda bot på centrala störningar, exempelvis i fall av att rotservrar eller DNS-servrar slås ut. Exempel på protokoll som hanterar detta mycket bra är bittorrent och darknets, som i princip kan existera autonomt i förhållande till en central punkt, eftersom de har distribuerade hashtables som ett sätt att hitta rätt i datornätverken.
***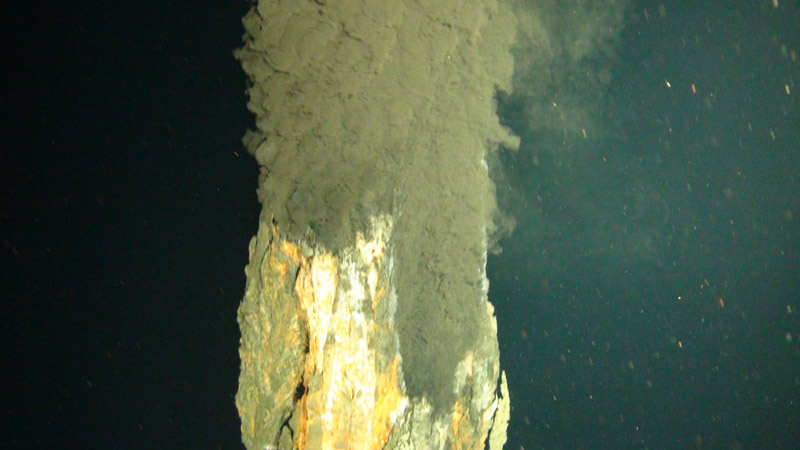 "It was like wandering across the surface of another world," says Bramley Murton, a geologist at the National Oceanographic Centre (NOC) in Southampton, UK, who piloted the Hy-Bis underwater vehicle around these deep volcanic vents and filmed them for the first time.
***
"Mångfalden av dessa former av i-varo kan antydas genom uppräkning av följande exempel: att ha att göra med någon, att framställa något, att använda något, att beställa med och sköta om något, att ge upp något och låta det gå förlorat, att företa, genomdriva, ta reda på, tillfråga, beakta, diskutera, bestämma etc."
***
Den som vet talar ej
Den som talar vet ej
Slut öppningarna
Stäng dörrarna
slöa skärpan
lös upp knutarna
dämpa lystern
***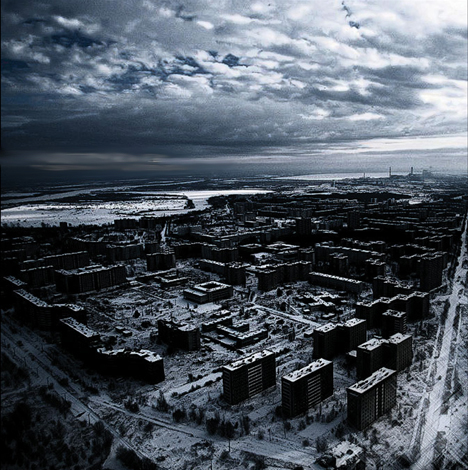 Vinter över Pripyat, där (jag) just befann (mig).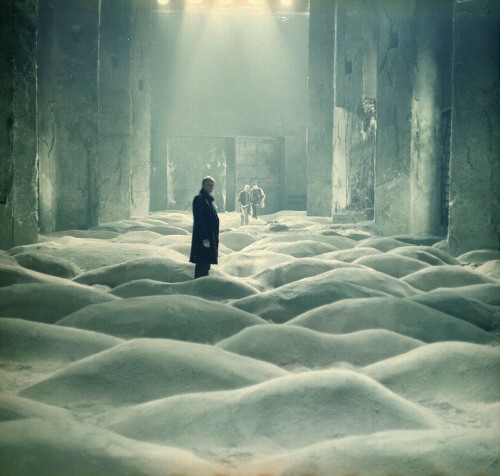 Ur filmen Stalker.
***
Emellertid rusar vetenskapen, sporrad av sin starka illusion, oupphörligt mot sina gränser där dess optimism, förborgad i logikens väsen, havererar. Ty vetenskapens omkrets har en periferi med oändligt många punkter, och det går inte att förstå hur hela omkretsen någonsin skall kunna beskrivas, men varje ädel och begåvad människa möter, innan hon nått mitten av sin bana, oundvikligen sådana gränspunkter på periferin, där hon stirrar in i det oförklarliga. När hon här till sin förskräckelse ser hur logiken vid dessa gränser kröker sig och till slut biter sig i svansen – då bryter den nya kunskapsformen fram, den tragiska kunskapen, som behöver konsten som skydd och botemedel redan för att uthärdas.
/…/
först sedan vetenskapens anda drivits till sin gräns, och des anspråk på universell giltighet utplånats genom påvisandet av dessa gränser, kan man hoppas på en återfödelse av tragedin
***