01:e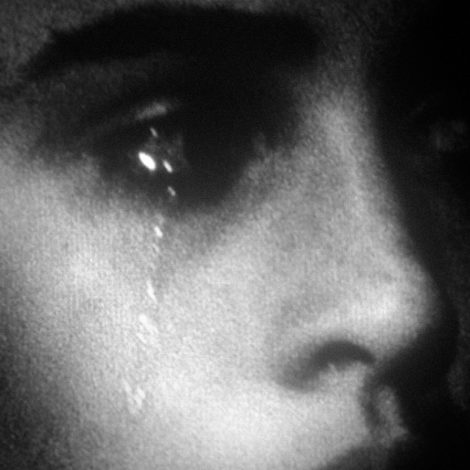 Pictures by Bill Henson.

TITLE: THIS IS FICTION (TO SOME POINT).
This is a freee and confidenthial website that connects potential medication for buissnenns this is nott.. patiientsents with clinicaltrials and clinical- trial informati on. Patien ts and caregivers may use this websit e to determine if they may qualif y to participate in the clinical trial displayed on this pag asdfdse. Click QUALIFY for more informaaation on this trial. Symptoms of black rashes spreading can be frll dangerous. Please cal l your doctor or see akute
TRIAL TITLE
Safety, and Tolerabilit Participants with Treatment-rey of IntA Study to Evaluate the Efficacy, ranasal Esketamine Plus an Oral Antidepressant in Elderly Participants with Treatment-resistant Depression Black Spots!
PHASE
Phase 56
PURPOSE
Cipriani and colleagues analyzed 34 drug trials that included more than 5,000 patients. Of those, 22 studies were paid for by pharmaceutical companies.
The scientists called the quality of the evidence in the research they studied "very low" — so low that they said their findings weren't enough to change how patients are treated. The authors cautioned that their results were based on flawed trials and that they couldn't figure out whether or not the drugs were truly effective or gauge the impact of serious side effects.
Safety of switching elderly participants the purpose of this study is to evaluate the efficacy and safety of switching elderly participants switching to a new oral antidepressant plus intranasal placebo with treatment-resistant depression (AP) from a prior antidepressant treatment (to which they have not responded) to either intranasal esketamine (to which they have not responded) plus a new oral antidepressant or.
It has not to be said how acute these data come in transmission. 4 corp. trying.
The black spot problem need to be solved as soon as possible. I gave the CEO the thought of trying to get in touch with the 4 other corporations to see if the black spots/rashes has appeared at their trials. I hacked this document because IT MIGHT BE CONTAGIOUS, IT MIGHT EVEN GET AIRBORNE! I mean, it is so destructive!

DESCRIPTION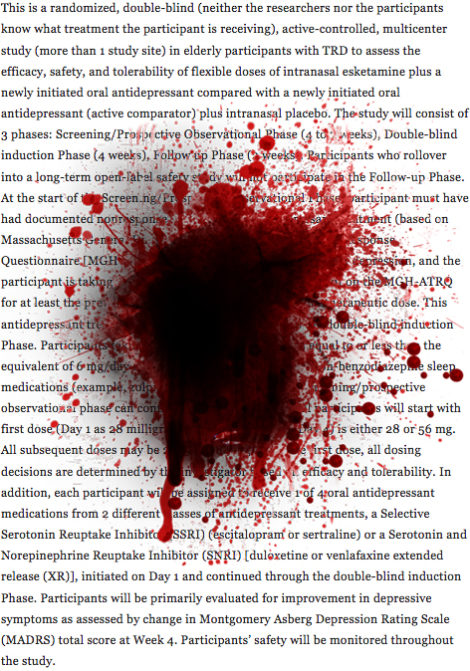 If you're frightened of dyin' and you're holding on…
You'll see devils tearing your life away
But…if you've made your peace
Then the devils are really angels
Freeing you from the earth…..from the earth….from the earth