10:e

Skrivet på väg i en anteckningsbok igår. Eftersom det är skrivet på väg så har jag inte ändrat något då jag överfört det till det digitala förutom att jag fixat några felstavningar, lagt till ett engelskt stycke nedan och gjort några länkar. Och konsten är gjord av Greg Otto.
Svårighet med översättningar. Svenska, tyska, engelska.
Unheimlich, Dread (uncanny), kuslighet (tidigare begreppet ångest)?
Nåväl.
Intet och frågandet (Being in questioning?). Ett sorts frågande (stämning? icke valbar) som lämnar inget tillbaka. Hemlöshet. Hem-lös-het. Unheimlich-keit(?).
Från nätet (mina kursiveringar).
Repeatedly Heidegger connects angst with feeling uncanny. The German word for "uncanny" is "unheimlich," the literal meaning of which is "not-at-home." Heidegger deliberately trades on this literal meaning: he wants to stress that in angst we feel profoundly dislodged from our ordinary positions, connections, and orientations in life. (…) Ordinarily we are at home in an organized world. It is the feeling of being at home in such a familiar world that is suspended in the experience of angst: Ordinary objects look strange, everyday activities pointless, and common sense objectives outlandish. Encountering "nothingness" means to feel uncanny and dislodged in a perfectly familiar world.
Det ovan kanske är just det jag försöker få ner här? Nej. Nu använder jag ordet kuslighet (det kanske kan skrivas inte-hemma eller kanske bäst hemma-finns-ingenstans-. Ja, det sista bindestrecket ska vara där och det är mycket viktigt. Nåväl, jag använder kuslighet.
Kusligheten frågar. Kusligheten ställer personen frågande. Om ett svar ges, försvinner kusligheten. Svaret är vad som helst som gör att kusligheten försvinner. Känner jag kuslighet men plötsligt blir "överförd" till en stämning där jag tycker det är intressant att skriva denna text så försvinner kusligheten (inte nödvändigtvis helt, kusligt kan den stå bakom mig likt en skugga som jag vagt känner närvaron av).
Kusligheten frågar. Kusligheten ställer Dasein helt frågande. Men helt utan svar. (Personligen erfarenhet av detta totala frågande.) Dasein befinner sig i frågandet som stämning. Då allt frågar och inget svarar upplevs en erfarenhet av något som skulle kunna kallas "en plats där inget finns". Ty dit frågan pekar, ty dit frågan söker sig, ty dit frågan vill avkräva ett svar finns: Ingenting. (?)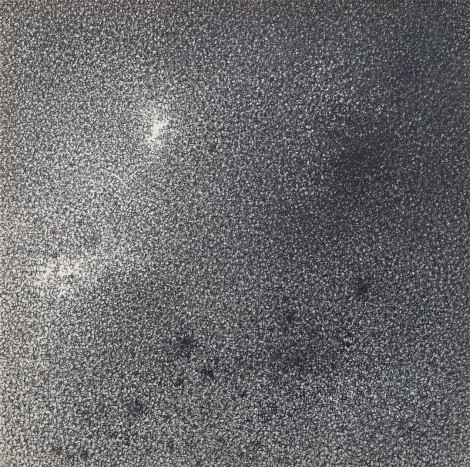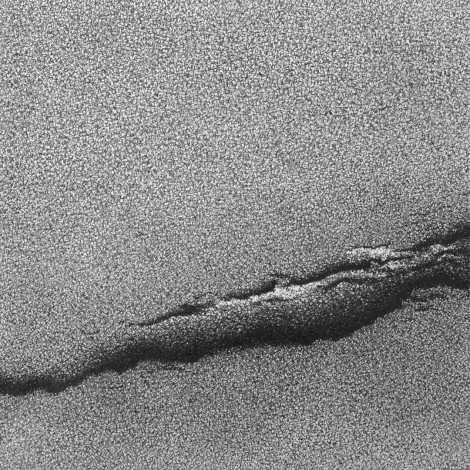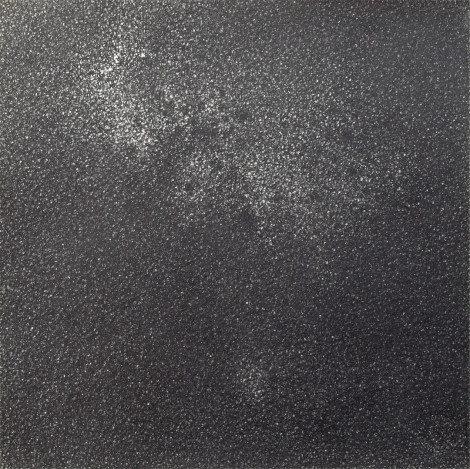 Heidegger skriver:
Where shall we seek the nothing? Where will we find the nothing? In order to find something must we not already know in general that it is there? Indeed! At first and for the most part man can seek only when he has anticipated the being at hand of what he is looking for. Now the nothing is what we are seeking. Is there ultimately such a thing as a search without that anticipation, a search to which pure discovery belongs?
När jag läser detta tänker jag på Wittgenstein:


Det är detta. När Dasein är hem-lös i kusligheten är Dasein en frågande. Att söka ett hem som ett helt, att söka-ett-hem som totalstämning. Inget svarar. Intet svarar? Nja. Jag säger att Dasein ser/hör ingentinget tydligt. En pil. Stämning att ta på. Har inga fler ord nu.
Jo. Kusligheten är fruktansvärd.
Heidegger ser den som en av vägarna vidare till Daseins kunna-vara (ungefär).
Bör man söka den? Jag vet inte.
Jag vet inte. Jag förstår den bättre nu.
Men om det finns något positivt i den – det vet jag inte.
Vi talar ju om ingenting. Och allt, måste tilläggas.